141273723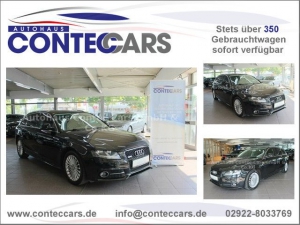 Internal number
Export 051 - Seng - FIN 44630!
Tech. Inspec./Emission
New
Vehicle category
Station Wagon
Vehicle type
Pre Owned Vehicle
Transmission
Automatic Transmission
interior/fabric
cloth interior trim black
Consumption
Environment badge
Green EPA Sticker
Equipment
ABS anti-blocking system
Aluminum Rims
Always Dealer Service Maintained
ASR acceleration skid control
Automatic Climate Control
Automatic Slip Differential
Bluetooth hands-free kit
Comfort Seats
diesel exhaust particulate filter
Driver Airbag
Electronic Immobilizer
ESP
Existing Collision Damage
Export Vehicle
Fog Lights
Front Sidebags
Front Side Head Airbags
Hands-free module
Heated Exterior Rear View Mirrors
Heated Front Seats
Heated Seats
Metalic
Multi Function Steering Wheel
Non Smoker Vehicle
On Board Travel Computer
Orthopedic Front Seats
Outside Temperature Gauge
Passenger Airbag
power locks
power side mirrors
Power Steering
Power Windows (front+rear)
Pre Wired For Phone
Radio/CD
Rear Side Head Airbags
Roof Railing
Split Back Seat
Sports Seats / Bucket Seats
Sports Suspension
Techn./Emissions Inspection New
Tinted Glass
Note
Getriebe ruckelt beim Anfahren im 1.Gang !!!

Sonderausstattung:
Audiosystem Concert (Radio/CD-Player)
Außenspiegel elektr. verstell- und heizbar, beide
Glanz-Paket
Lenkrad (Sport/Leder - 3-Speichen) mit Multifunktion
Perleffekt-Lackierung
Sitzheizung vorn
Vorrüstung Mobiltelefon/Handy mit Bluetooth-Schnittstelle

Weitere Ausstattung:
Airbag Fahrer-/Beifahrerseite
Antriebs-Schlupfregelung (ASR)
Außenspiegel Wagenfarbe
Außentemperaturanzeige
Ausstattungs-Paket: Ambition
Dachreling verchromt
Elektron. Differentialsperre (EDS)
Fahrer-Informations-System (FIS)
Fensterheber elektrisch vorn + hinten
Getränkehalter in Mittelkonsole
Innenausstattung: Dekoreinlagen Aluminium Hologramm
Klimaautomatik
Kopf-Airbag-System (Sideguard)
Lendenwirbelstützen vorn, elektr. verstellbar
LM-Felgen
Monochrom-Display (6, 5 Zoll)
Reifen-Reparaturkit
Rücksitzlehne geteilt/klappbar
Seitenairbag vorn
Sitzbezug / Polsterung: Stoff Empore
Sport-Fahrwerk
Sportsitze vorn
Wärmeschutzverglasung grün getönt

ZUR INFORMATION: Bitte haben Sie Verständnis dafür, dass wir dieses Fahrzeug wegen der hohen Kilometerlaufzahl oder wegen des hohen Alters für unsere Export- und Gewerbekunden vorhalten.
Weitere Informationen erhalten Sie gerne am Telefon. Irrtümer, Eingabefehler und Zwischenverkauf vorbehalten

Ansprechpartner :

Herr Kargün : Geschäftsleitung 

Herr Kuzulu  : Verkaufsberater & Finanzierung  

Herr Paschko :  Verkaufsberater & Finanzierung  

Herr Lobert : Verkaufberater & Finanzierung 

Herr Tunc : Koordinator Gebrauchtwagen Verkauf

Herr Langner : Koordinator Gebrauchtwagen Einkauf 



---
---

Unsere Kontaktdaten :

Autohaus Contec Cars GmbH & Co.Kg

Hammer Straße 89,

59457 Werl,

Deutschland 


---
---

Sollten Sie noch Fragen haben, erreichen Sie uns gerne unter: 

Tel : 02922 /80 33 769 

Fax : 02922/ 91 28 751

am besten zu folgenden Zeiten: 

Mo- Fr. 09.00 ? 18.00 Uhr

Sa.       09.00 ? 14.30 Uhr  

Mail : info@conteccars.de 

www.conteccars.de


Bei einem ständigen Bestand von nahezu 400 Gebrauchtfahrzeugen halten wir sicherlich das eine oder andere interessante Fahrzeug für Sie bereit. Somit finden jährlich bis zu 1000 Gebrauchtwagen bei Contec Cars einen neuen stolzen Besitzer. Irrtürmer vorbehalten.Gebrauchtwagenfinanzierung
 Viele Wege, ein Ziel: Das Thema Finanzierung spielt beim Autokauf eine entscheidende Rolle. Gemeinsam mit der
Santander Consumer Bank
, ein Geschäftsbereich für Privat- und Geschäftskunden, unterbreiten wir  Ihnen ein optimales, auf Sie und Ihre Bedürfnisse abgestimmtes Finanzierung Angebot. Neben der 
Santander Consumer Bank
bieten wir auch Finanzierungsangebote in Kooperation mit der Yareto GmbH. 
Unter anderem Neu bei uns
: Die Bank 11. 
Die Bank11 für Privatkunden und Handel GmbH ist ein deutsches Kreditinstitut mit Sitz in Neuss, welches sich auf die Absatz- und Einkaufsfinanzierung für den mittelständischen Kfz-Handel spezialisiert hat. Bank11 wurde 2011 gegründet und hat mittlerweile ca. 9.200 Handelspartner im Kfz-Gewerbe., Elektrische Sitze
* More information about the official fuel consumption and official specific CO2 emissions of new cars can be found in the guide on fuel consumption and CO2 emissions of new cars", which is available free of charge at all sales outlets and at the "Deutsche Automobil Treuhand GmbH" at www.dat.de
Data protection notice
To process your request through webmobil24.com and service providers commissioned by webmobil24.com, your above-mentioned personal data is collected processed, transmitted or used, and - if required for executing or processing the inquiry - transmitted to companies associated with webmobil24.com, to service providers or a partner of webmobil24.com to be processed or used. If data is transferred to countries outside the EEA to the above-mentioned parties and processed there (e.g. for technical storage and processing by the authorised data processing service provider in the US), this is of course done in full compliance with applicable regulations for the protection of personal data. By submitting this form you agree that you may be contacted by e-mail for the above-mentioned purposes. If you do not want your data to be used for the above-mentioned purposes, please contact the above-mentioned supplier.
Sell ââgood pictures vehicles: 36 XXL photos, + slideshow and video on every vehicle possible.

The most important vehicle information at a glance.

Contact person can be used individually or generated from the data of the e-mail response system.

Quality management - Envkv or quality seal are uploaded automatically

Contact person can be used individually or generated from the data of the e-mail response system.

For lovers of detail: adjustment of all features possible.

The way to your dealership: That's how the customer always finds you!