143077675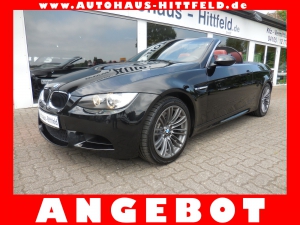 First registration
4/2010
Vehicle category
cabrio/roadster
Vehicle type
used vehicle
Used Vehicle Guarantee
Yes
trim
leather interior trim red
Consumption
Environment badge
Green EPA Sticker
Equipment
3rd stop light
18 in. aluminum rims
ABS anti-blocking system
activated carbon filter
Always Dealer Service Maintained
autom. tire pressure control
automatic climate control
Bluetooth hands-free kit
Central arm rest
Country version Germany
cruise control
Daytime Running Light
Driver's seat height adjustable
driver´s airbag
Electric wing mirror
electronic immobilizer
ESP
exterior rear view mirrors heated
Fog headlamp
Front seats height adjustable
Front Sidebags
Front Side Head Airbags
Hands-free module
headlamp cleaning
infrared closing system
ISOFIX child safety car seat bracket
Leather steering wheel
Light sensor
memory seat at left/ elect. seat at right
metallic
mirrors automatically dimmable
more features included
multi-functional steering wheel
Navigation with a colour monitor
on-board computer/travel computer
outside temperature indicator
parking distance control system
Passenger Airbag
phone pre-wiring
power steering
power windows
radio-cd
rain sensor
Rear-wheel drive
Rear head restraints
seat heater front seats
Sensor Lights
sound package
sports-package
sports chassis
sports seats
sports steering wheel
steering column man./el. adjustable
Techn./Emissions Inspection New
tinted glass
Used Vehicle Guarantee
xenon headlights
Note
!! Cabrio´s kauft man jetzt !!
schickes saubere M3-Cabrio mit DKG/Automatik und weiterer toller Ausstattung
sowie komplettem BMW-Serviceheft bis 116tkm-05.2021
HU/AU neu zur Auslieferung, kein Reparatur- oder Wartungsstau
*** fetter V8 / 4.0-Motor ***
-Aerodynamik-Sport-Paket
-Airbag Fahrer-/Beifahrerseite
-Aktive Kopfstützen
-Anti-Blockier-System (ABS)
-Armauflage vorn
-Audiosystem BMW Business CD (Radio/CD-Player)
-Außenspiegel elektr. verstellbar
-Außenspiegel heizbar
-Außenspiegel M Wagenfarbe
-Außenspiegel mit Memoryfunktion und Bordsteinautomatik
- Wagenfarbe
-Automatische Fahrlichtschaltung
-Blinkleuchten Weiß
-Bordcomputer, Bremsanlage: Compound - Hochleistungs-Bremssystem (Bremssättel Blau)
-Bremsenergierückgewinnung
-Check-Control-System
-Dachhimmel Anthrazit
-Drehzahlmesser
-Dynamische Stabilitäts-Control (DSC)
-Easy-Entry-Funktion
-Fensterheber elektrisch
-Fernbedienung für Zentralverriegelung
-Frontscheibe mit Bandfilter oben
-Geschwindigkeits-Regelanlage (Tempomat)
-Geschwindigkeits-Regelanlage mit Bremsfunktion
-Getriebe 6-Gang, Hardtopdach (elektr. versenkbar)
-Innenausstattung: Interieurleisten Titan Shadow
-Innenausstattung: SunReflective Technology für Ledersitze
-Innenbeleuchtungs-Paket
-Innenspiegel mit Abblendautomatik
-Isofix-Aufnahmen für Kindersitz an Rücksitz
-Karosserie: 2-türig
-Klimaautomatik erweiterter Umfang
-Kopf-Airbag-System vorn
-Kopfstützen hinten
-Lenkrad (Sport/Leder M-Technic) mit Multifunktion
-Lenksäule (Lenkrad) mechan. verstellbar
-Licht- und Regensensor
-Leichtmetall-Felgen vorn/hinten: 8, 5x18 / 9, 5x18 (M-Doppelspeiche 260)
-Motor 4.0 Ltr.-309 kW V8 32V KAT
-Multifunktion für Lenkrad
-Nebelscheinwerfer
-Reifendruck-Kontrollsystem
-Reifenpannen-Anzeige
-Reifensystem Run-Flat (mit Notlaufeigenschaften)
-Schaltpunktanzeige, Scheibenwaschdüsen heizbar
-Scheibenwischer mit Regensensor
-Scheinwerfer-Reinigungsanlage (SRA)
-Seitenairbag vorn
-Servolenkung
-Sitzbezug / Polsterung: Leder Novillo rot
-Sitze vorn elektr. verstellbar (links mit Memory)
-Sitzheizung vorn
-Soft-Close-Automatik für Kofferraum / Heckklappe
-Sport-Fahrwerk (M-Technic)
-Sportsitze vorn elektr. verstellbar (links mit Memory)
-Stoßfänger Wagenfarbe
-Tagfahrlicht
-Wärmeschutzverglasung (Frontscheibe mit Bandfilter oben)
-Xenon-Scheinwerfer
-Zentralverriegelung mit Diebstahlsicherung und Crashsensor
--- Auto steht beim Kunden - bitte Termin vereinbaren ---
im Auftrag, GebrauchtwagenGarantie bis 3 Jahre -Finanzierung bis 84 Monat (auch ohne Anzahlung) sowie Inzahlungnahme nach DAT/Markt-Modus möglich, Änderungen -Irrtümer und Zwischenverkauf vorbehalten, für Insertionsfehler übernehmen wir keine Haftung -Ausstattung wird über FIN-Nr. und Datenbank eingelesen, gern vermitteln oder kaufen wir auch Ihren Gebrauchten!!! Rufen Sie an - Wir sind seit über 30 JAHREN erfolgreich für unsere Kunden tätig. Autohaus-Hittfeld-GmbH --Das Autohaus für Ihren perönlichen Vorteil !!--
Sollten Sie noch spezielle Fragen haben senden Sie uns eine email oder rufen Sie uns gerne an
Holger Dicks
04105 12777
www.autohaus-hittfeld.de
Öffnungszeiten: Montag - Mittwoch - Freitag 9.30 - 18.00 Uhr
( nach Vereinbarung )
schauen Sie doch einfach mal vorbei
oder vereinbaren sie einen Termin
wir beraten Sie gern
***.....weitere detaillierte Ausstattung:***
* More information about the official fuel consumption and official specific CO2 emissions of new cars can be found in the guide on fuel consumption and CO2 emissions of new cars", which is available free of charge at all sales outlets and at the "Deutsche Automobil Treuhand GmbH" at www.dat.de
Data protection notice
To process your request through webmobil24.com and service providers commissioned by webmobil24.com, your above-mentioned personal data is collected processed, transmitted or used, and - if required for executing or processing the inquiry - transmitted to companies associated with webmobil24.com, to service providers or a partner of webmobil24.com to be processed or used. If data is transferred to countries outside the EEA to the above-mentioned parties and processed there (e.g. for technical storage and processing by the authorised data processing service provider in the US), this is of course done in full compliance with applicable regulations for the protection of personal data. By submitting this form you agree that you may be contacted by e-mail for the above-mentioned purposes. If you do not want your data to be used for the above-mentioned purposes, please contact the above-mentioned supplier.
Sell ââgood pictures vehicles: 36 XXL photos, + slideshow and video on every vehicle possible.

The most important vehicle information at a glance.

Contact person can be used individually or generated from the data of the e-mail response system.

Quality management - Envkv or quality seal are uploaded automatically

Contact person can be used individually or generated from the data of the e-mail response system.

For lovers of detail: adjustment of all features possible.

The way to your dealership: That's how the customer always finds you!